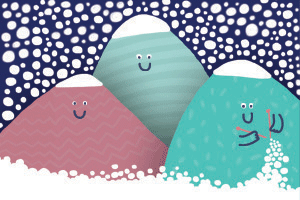 Hola!! Llevamos un par de semanas un poco desaparecidas, pero entre preparar cositas para los pedidos y ferias Navideñas, las clases de bordado, etc...no nos da el tiempo para mas.
Esta semana estamos a tope preparando sorpresas para el Festivalet, en el que participamos este año!
Ojalá os paseis a saludarnos, estaremos en em Museo Maritim los días

14 y 15 de Diciembre

.
Y además de las cosas de esta temporada habrá alguna sorpresa como estos cojines súper suaves de lana 100x100 merino con nuestros
jacquard
de la colección de invierno.
La semana que viene tendremos sorpresas de cara a la Navidad, así que estar atent@s!!
Hello! We've been lost during the past weeks, but it has an explanation, we have been preparing the Christmas orders and fairs, our embroidery workshops...etc...and the day only has 24 hours...
This week we are really full preparing some surprises for the Festivalet craft fair, since this year we participate and we are really happy about it!
If you are the days

14 and 15 of December

in Barcelona we invite you to visit the Festivalet and say "hello" to us.
And in addition to our winter collection you will finds some new stuff specially prepared for this event like these
cushion
s with our jacquard prints using 100x10 merino wool.
And stay tuned because we have some surprises prepared for next week!